Oakwood Kids
Oakwood Kids exists to disciple kids to be fully devoted followers of Jesus and equip parents to do the same.
---
Church@Home Resources During COVID-19
The Oakwood Kids team wants to provide our families with an encouraging word and several resources for your family to use while we have church at home for the next few weeks. We are on your team! We are praying that your family can take advantage of this unusual season to be one of growth: growing in relationship with each other and in your relationship with Jesus. Use these resources below and others that we share on social media to keep your family engaged in God's Word while we have Church@Home.
A Parent's Guide to COVID-19
Check out this parent guide from Axis Technology Resources on how to be equipped during this season. Even though this is written to parents of teenagers, we think all of our families will find this beneficial.
Click on the guide below to view and download.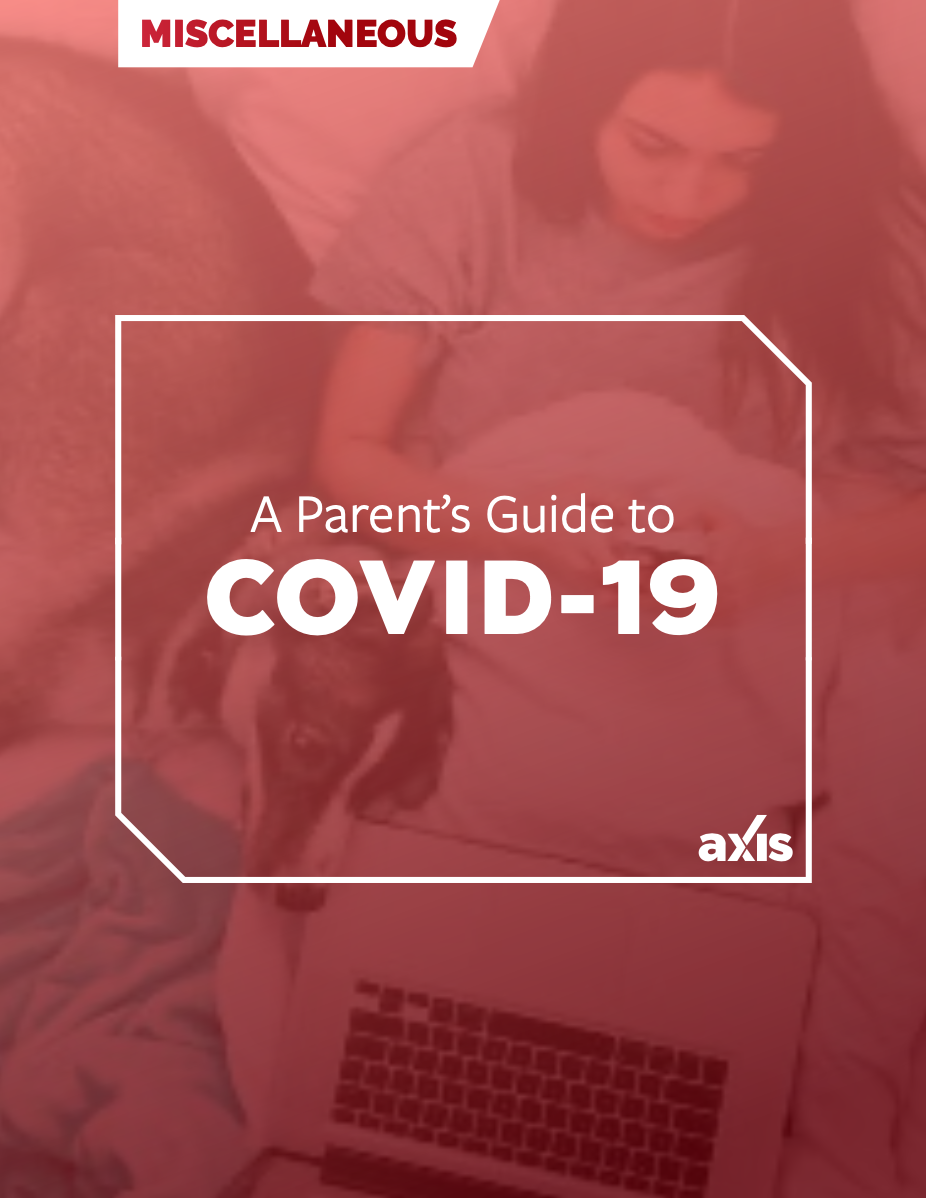 If you found this resource helpful, we encourage you to scroll down or visit our parent page to find more resources from Axis.
Sunday Mornings - Preschool
Here are some resources made just for our Preschool children and their families! Click on the arrow to the right to join us.
Hello Oakwood Preschool parents!
This week in our lesson we are going to talk about Matthew 18:19-20 and how our children can be a disciple this week!
Our May verse for May is:
Nothing at all can ever separate us from God's love." Romans 8:39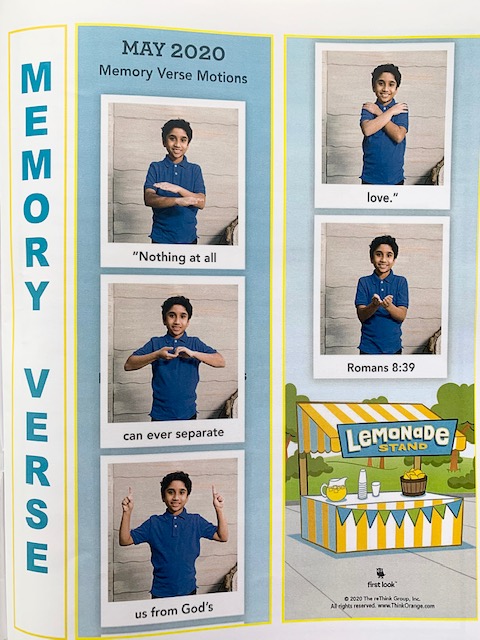 You can find our May worship songs here:
I'm hoping some of the older kids may remember these from VBS last year!
This week we will be looking at:
Matthew 18:19-20
Activities you can do together home:
1. Practice our memory verse for May and use the sign language!
2. I've attached a fun activity page for you to do this week.
If you don't have a printer, you can write it down on paper and do it together each day! Color your page and make it your own creative style!
I'm continuing to pray that you feel God's love and presence in your homes this week and always. Please feel welcome to contact me anytime if I can help you with anything or pray with you about something specific.
Angela Corbell
Preschool Ministry Director
Sunday Mornings - Kinder-5th Grade
Welcome to Outlet Online! The Outlet Online Experience will offer your Kinder-5th grade child an engaging lesson that can be enjoyed right in your living room! We hope you will join Pastor Patrick, Pastor Jody, and Mrs. Brenda as we worship, play games, and learn more about God's Word together.
"Who is Jesus?" It's so important that our kids know the answer to that question beyond a surface level. For that reason, we'll be answering that question over the next 4 weeks during our family lessons. In the Book of John, Jesus uses 7 different "I am" statements that give us a look at who He really is. This week, we'll be looking at one of those statements—"I am the true vine."
Here is a snapshot of the lesson details for this week:
Bible Story: Jesus is the True Vine (John 15:1-17)
Big Idea: Jesus is the vine, so we can grow by staying connected to Him.
Memory Verse: "I am the vine. You are the branches. If you remain joined to me, and I to you, you will bear a lot of fruit." John 15:5 (NIrV)
After the video lesson and music, you can use the attached materials to help take your family deeper into the lesson:
I'm praying for you and your family! And I'm hopeful that this lesson helps your family (in the words of 2 Peter 3:18) "Grow in the grace and knowledge of our Lord and Savior Jesus Christ."

Patrick Simpson
Children's Pastor
---
Have your kids lead the family in worship while parents learn the songs we sing in the Outlet every Sunday and Wednesday by Seeds Family Worship! Watch their videos on YouTube or stream their music from Spotify by clicking on the links below.
Seeds Family Worship videos on YouTube
Seeds Family Worship on Spotify
AWANA
We have finished our 2019-2020 AWANA year. Thank you to all those that were apart of a great, but strange club year. We are continuing to pray and plan for next year. Please continue to connect with us on all our social media platforms to find out more info on our return in the fall. Pastor Jody will continue to post a new Wednesday video each week. Click on our Oakwood Kids YouTube Channel above to watch!
Family Technology Resources
Oakwood has now partnered with Axis to help equip you to disciple your children when it comes to technology.
The Culture Translator Newsletter
-Understand your teen's culture and why it matters -Have inspired conversations about things teens' face every day
-Delivered Weekly
-Never be accused of being completely clueless again
-It's completely free – $0 per month
-3 to 4 Relevant Topics
-Extra Yearly Bonuses
Click here to sign up for the newsletter!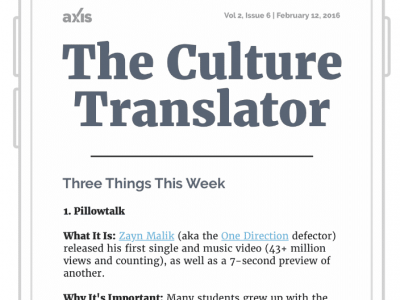 Parent Guides
Talking about issues like smartphones, eating disorders, Snapchat, video games, and sexting with children and teens can be scary and complicated. But it doesn't have to be! We created these downloadable PDFs to help you understand the things your teens face, how to have conversations about them, and how to biblically disciple your teens into lifelong faith through it all. Click on the image below.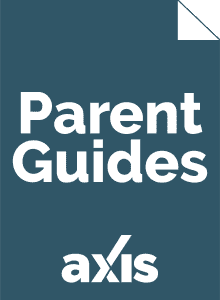 Family Audio Series
Stuck at home? Go on an audio adventure that the whole family will enjoy!
This audio series shares 15 short stories about Jesus' final days on Earth, followed by discussion questions to lead your family further.

The people of Dewberry despise the Pie-Slinger Outlaws. However, one brave little boy does his part to share the true meaning of Christmas to even the most despicable of folks.
This is a story where a group of rebels who are banished by their king. But hope is coming! Ultimately this work of fiction points us to the greatest story ever told.
A four-part tale about a bear named Frank who learns the true meaning of Christmas.
Search and subscribe to "Oakwood Family Ministries" on any of these podcast apps:
---
First time? Click on one of the ministries provided by Oakwood Kids to learn more.