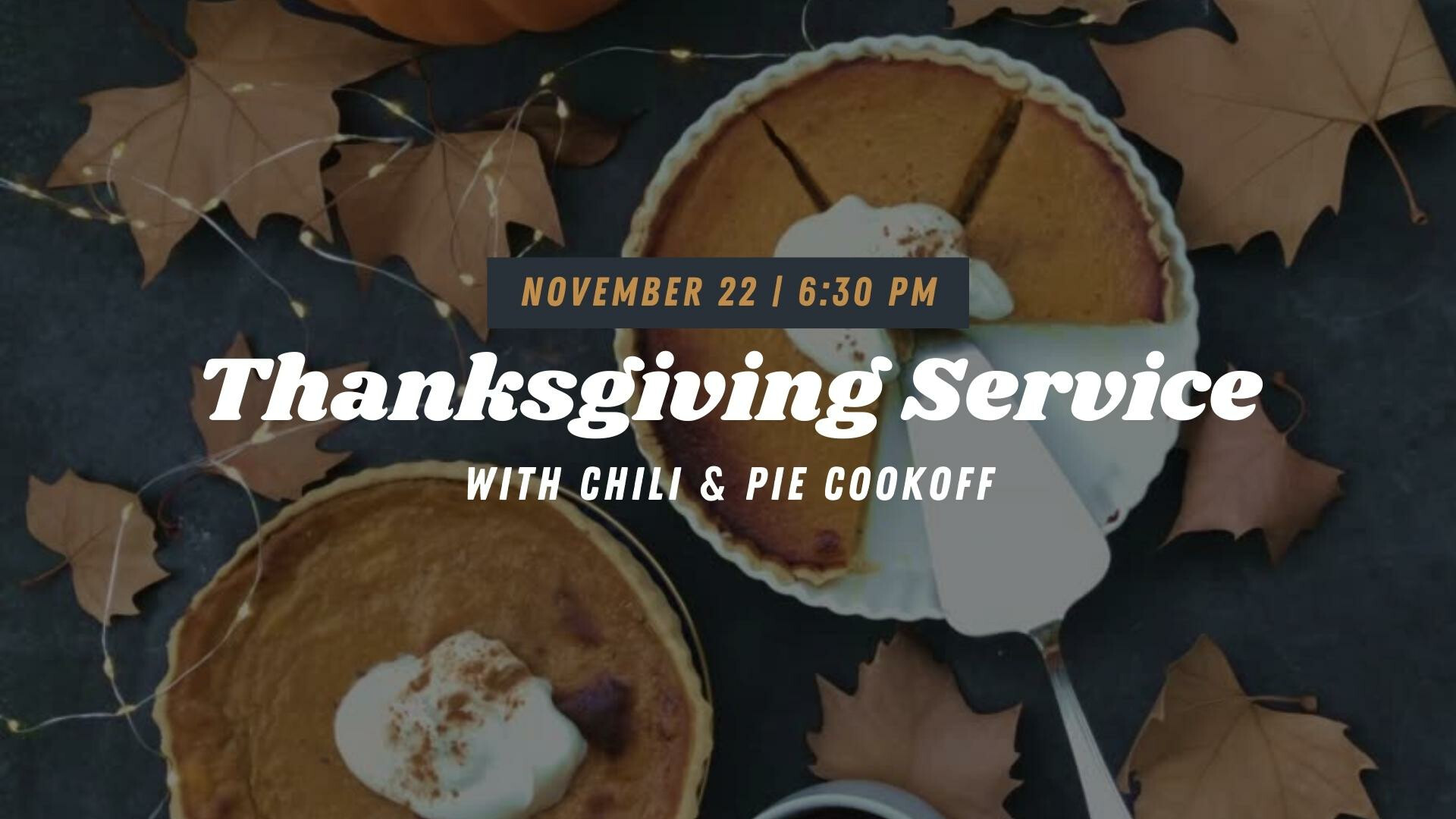 Tuesday, November 22, 2022, 6:30 PM - 7:30 PM
Our annual Thanksgiving service is Tuesday, November 22 at 6:30p in the Main Worship Center.
If you would like to participate in the Thanksgiving Chili & Pie Cook-off, bring your award-winning CHILI or PIE to the Student Worship Center by 6p. Prizes will be awarded for 1st, 2nd and 3rd chili and pie!