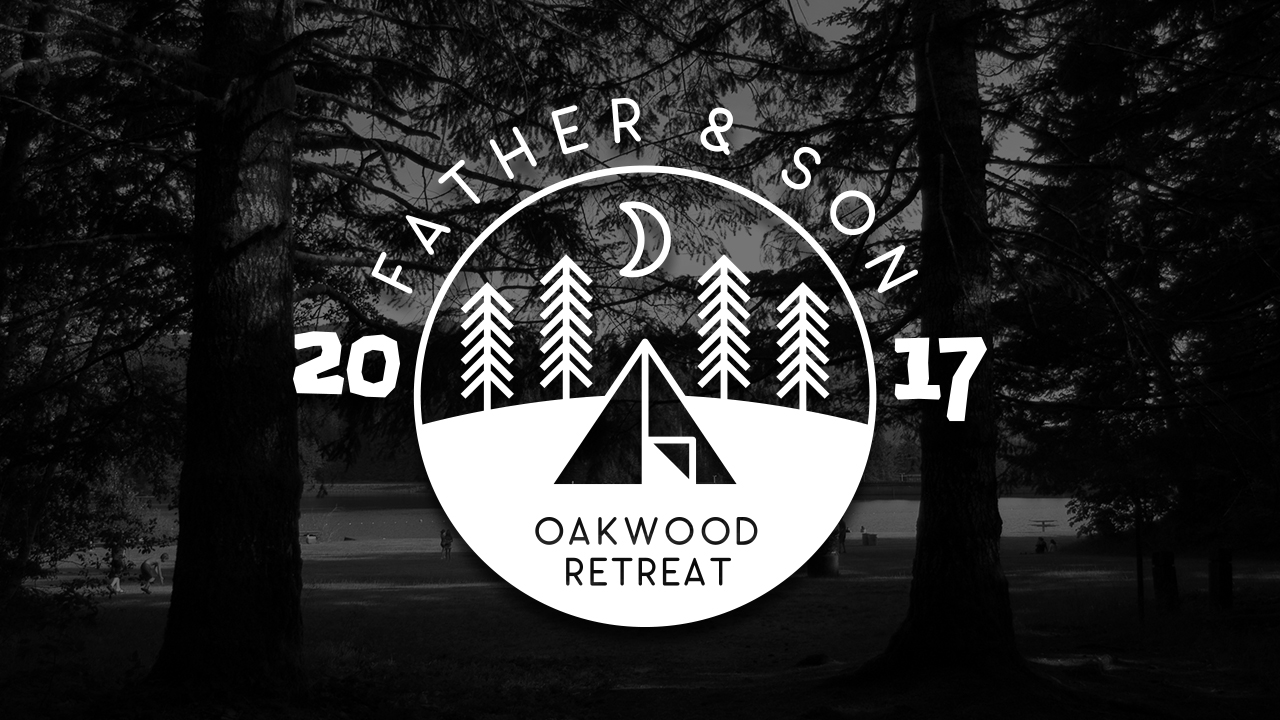 Friday, September 08, 2017 - Sunday, September 10, 2017
A great opportunity for Fathers and Sons to connect over the weekend by being out in creation and diving into God's Word together. Guaranteed memories with your boy(s). The event is September 8-10. It will begin on Friday night and end late Sunday morning. Cost is $75 per person but for the 2nd son and each subsequent son it drops to $65 per person. See all the details below.
Speaker - Walt McCord
Walt grew up in the mountains of far northern Pennsylvania hunting, fishing, skiing and playing all possible sports. Walt fell in love with his bride of 35 years (Brenda) while they were serving as coaches at camp HaLuWaSa in New Jersey. For over 33 years he has been involved in pastoral ministry and bible teaching, desiring to train the next generation of disciples for Christ. It was while teaching the Bible at Moody Theological Seminary in Chicago, IL, Walt became passionate in connecting with ministry friends to help fund God's work. At T Bar M as their Development Director he sees the unique transformation which occurs when sold out coaches die to self and sacrificially love their campers in the power of the Lord. Walt has degrees from The Pennsylvania State University; Philadelphia College of Bible; Dallas Theological Seminary and Indiana Wesleyan University. Walt loves to teach Bible studies in Israel, and has enjoyed leading 27 trips to Israel, 6 trips to Jordan and one to Greece and Turkey.
Walt has a strong passion for the consistent application of biblical truths in leadership and teaching. It is his heart's desire to bear fruit in an honest, vital walk with the Lord and a growing knowledge and love for His Word. He desires to glorify the Lord by seeing individuals come to saving faith and grow as disciples.
Walt and Brenda make their home in north San Antonio where Brenda is the Director of Women's Ministry for Wayside Chapel Evangelical Free Church. They have three adult sons and six grandchildren.
Schedule (subject to minor changes)
Friday – September 8th
7:15 – 8:30 pm Register and move into cabins
8:30 – 9:15 pm Session 1
9:15 - 9:45 pm Goodnight Goodies
9:45 pm Shut'er down (bed time)
Saturday – September 9th
7:30 – 8:00 am Time with Jesus
8:00 – 8:45 am Breakfast
8:45 – 9:15 am Session 2
9:15 – 9:45 am DIVE Time
10:00 – 12:00 pm Themed Activity
12:00 – 1:00 pm Lunch
1:00 – 5:30 pm Free Time – Pool Open & Barn Swing Open
3:00 pm Snack time
6:00 – 7:00 pm Dinner
7:00 – 7:45 pm Session 3
7:45 - 8:15 pm DIVE Time
8:15 pm S'mores by the Campfire
10:00 pm Getting Tired? Your bed is calling.
Sunday – September 10th
8:00 – 8:45 am Breakfast
8:45 – 9:30 am Session 4
9:30 – 10:00 am DIVE Time
10:00 am Pack up and say goodbye (off property by 11 am)
For any questions please contact Robert Parrish at