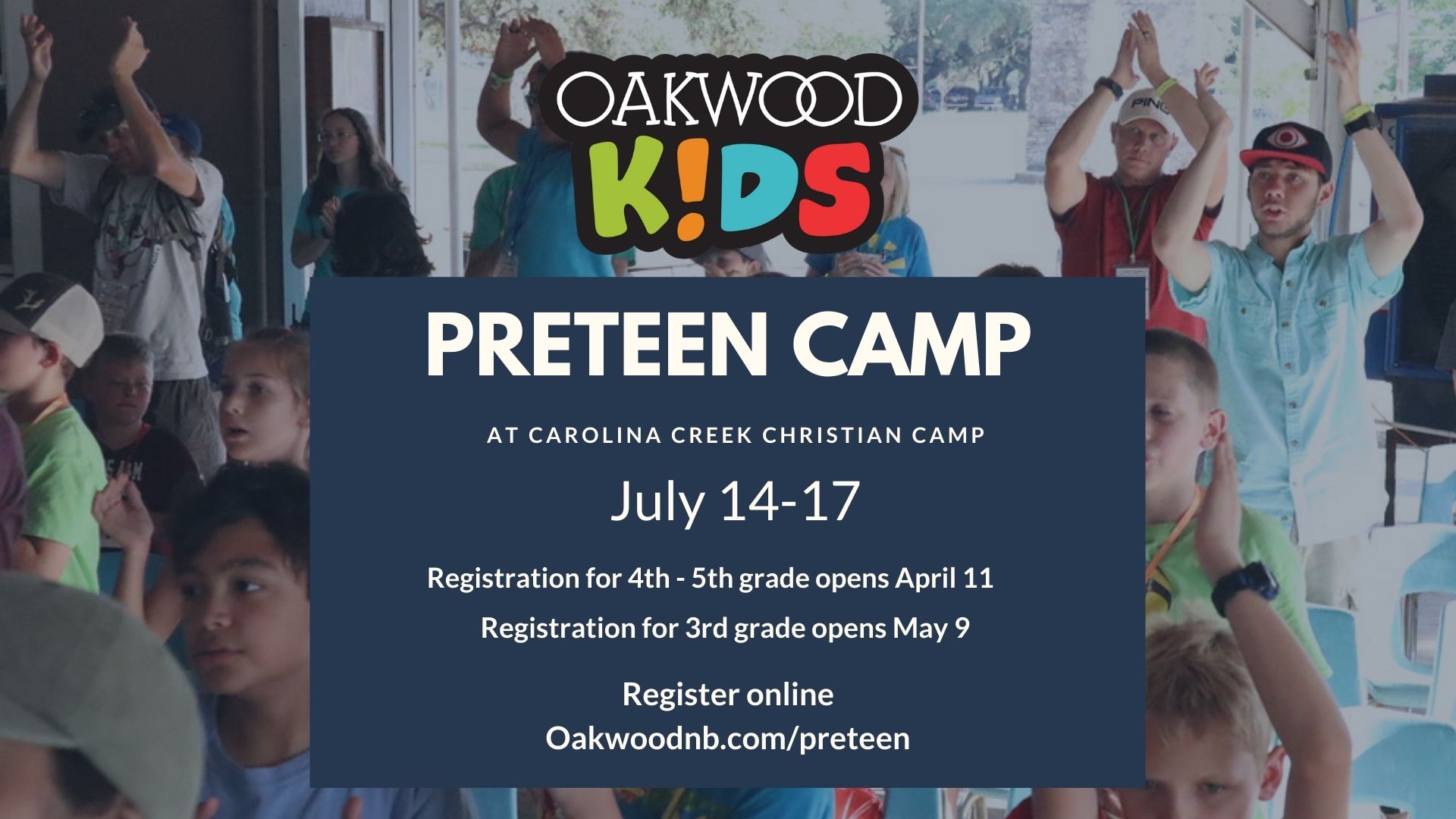 Wednesday, July 14, 2021 - Saturday, July 17, 2021
Preteen Camp is four days of activities that will help point them toward a relationship with Jesus Christ. Our small group leaders and staff will guide preteens through daily discipleship and recreational activities. Camp is an awesome way for preteens to get refreshed, renewed, and build stronger relationships with God and their friends.
July 14-17 at Carolina Creek Christian Camp
Cost is $295 per camper (discounted for siblings)
Since space is limited, registration for completed 4th-5th grade is currently open now. Registration for completed 3rd grade opens May 9.
Email Pastor Patrick with any questions: