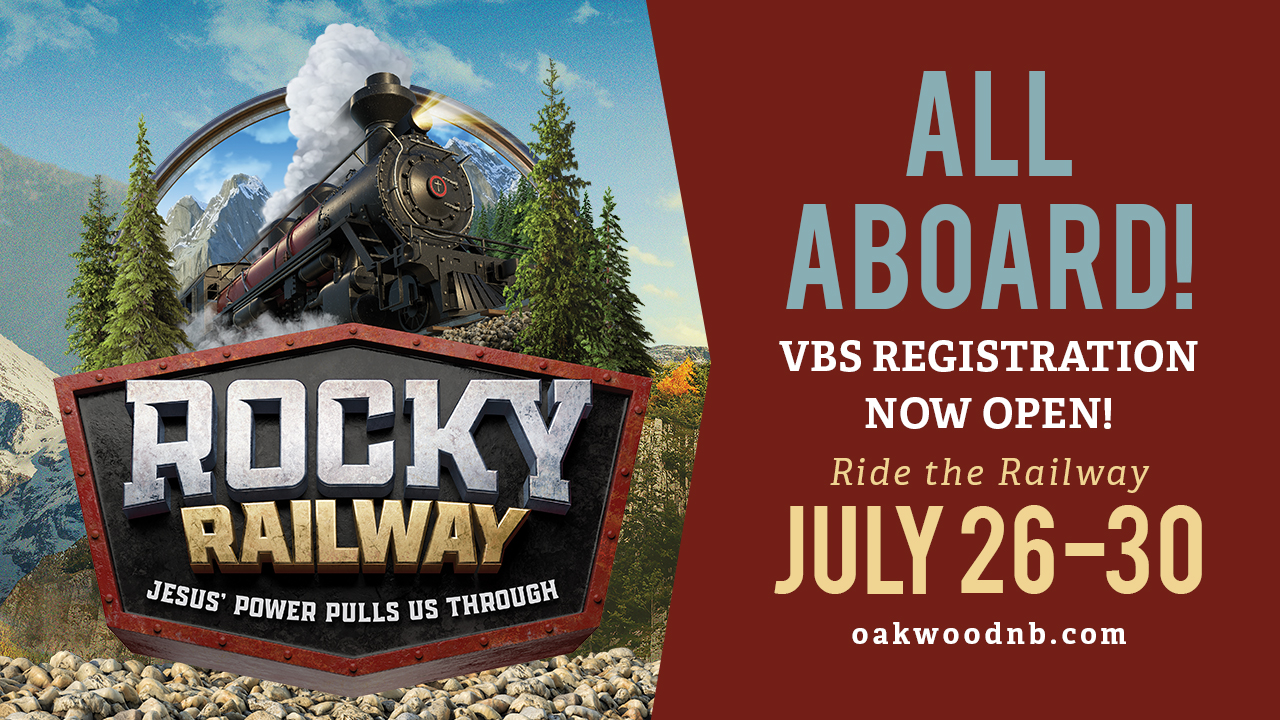 Monday, July 26, 2021, 9:00 AM - Friday, July 30, 2021, 12:00 PM
Come join us at Oakwood Church | New Braunfels July 26-30 from 9:00a to 12p for a VBS experience where we'll hop onto the Rocky Mountain Railway and learn how Jesus' Power pulls us through!
For kids entering Kindergarten through completed 5th grade.
If your child has special needs and requires a buddy, the deadline to register for VBS is Sunday, July 18.
Children and volunteers can use this same link to register.