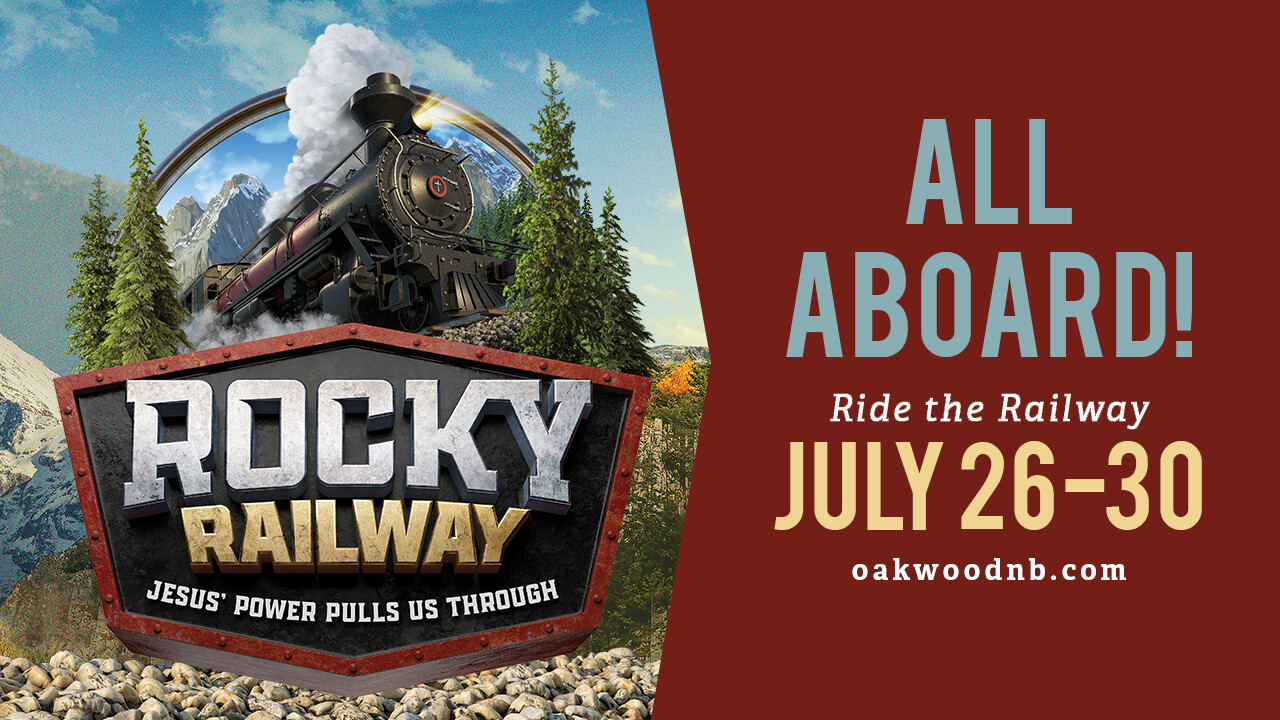 Monday, July 26, 2021, 9:00 AM - Friday, July 30, 2021, 12:00 PM
Come join us at Oakwood Church | New Braunfels July 26-30 from 9:00a to 12p for a VBS experience where we'll hop onto the Rocky Mountain Railway and learn how Jesus' Power pulls us through!
For kids entering Kindergarten through completed 5th grade.
Pre-registration and friend requests are closed.