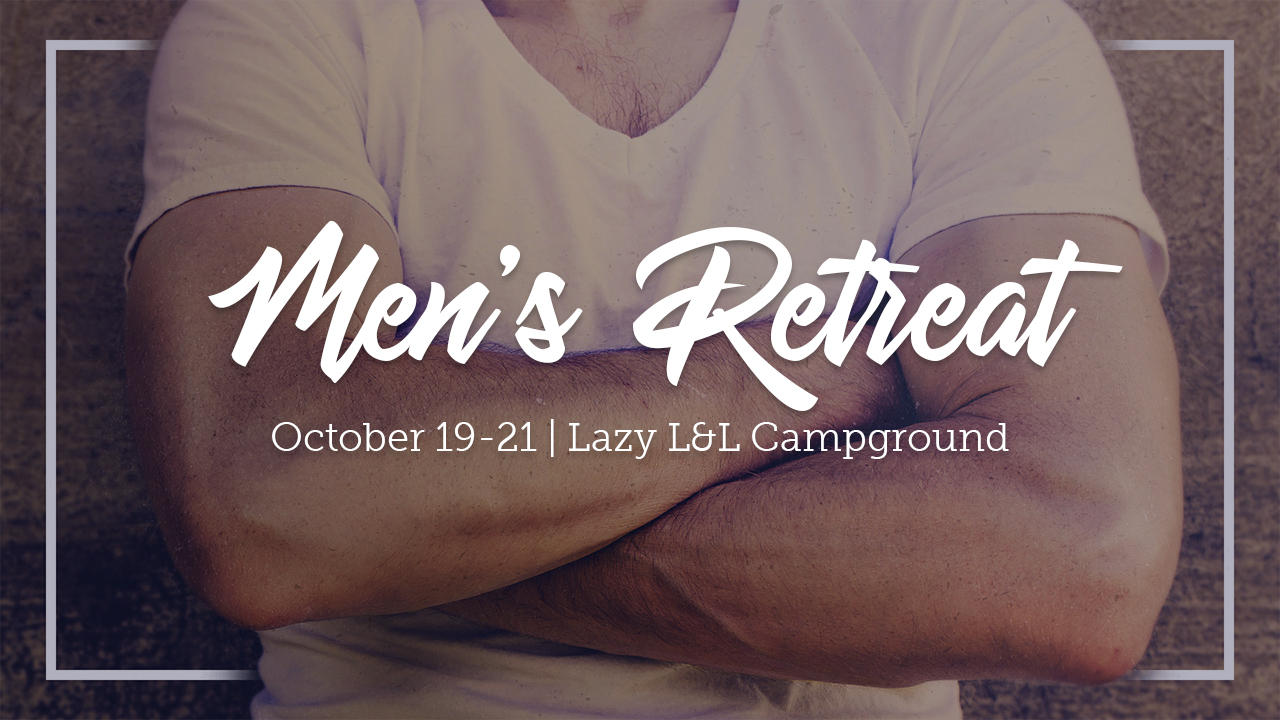 Friday, October 19, 2018, 5:00 PM - Sunday, October 21, 2018, 11:59 PM
Cost: $50—$100 depending on your option.
We are renting RV's that will sleep 3 to 4 men comfortably. If you would like to bring your own RV, the cost is only $50. If you have space for others please let us know.
Things to Bring:
-Bedding (pillow, sleeping bag and/or sheets and blanket for a twin bed).
-Toiletries (towels, soap, shampoo, shower shoes). There are community bathhouses but the stalls and showers are private.
-Clothes (swimsuit, long-sleeve shirts for evening, clothes to get dirty and play in, closed-toed shoes, water shoes).
-Flashlight, Bible, pen, sunscreen, bug spray, crazy creeks or folding chairs and rec equipment (bikes, fishing, ball and glove, etc.)
Transportation:
You're on your own unless you want to carpool with others. It takes about 30 minutes to get there...less for Nascar fans.
Registration:
You can register and pay in the main foyer or church office. You may also register and pay now using the link below.
Contact Pastor Rusty for more information.