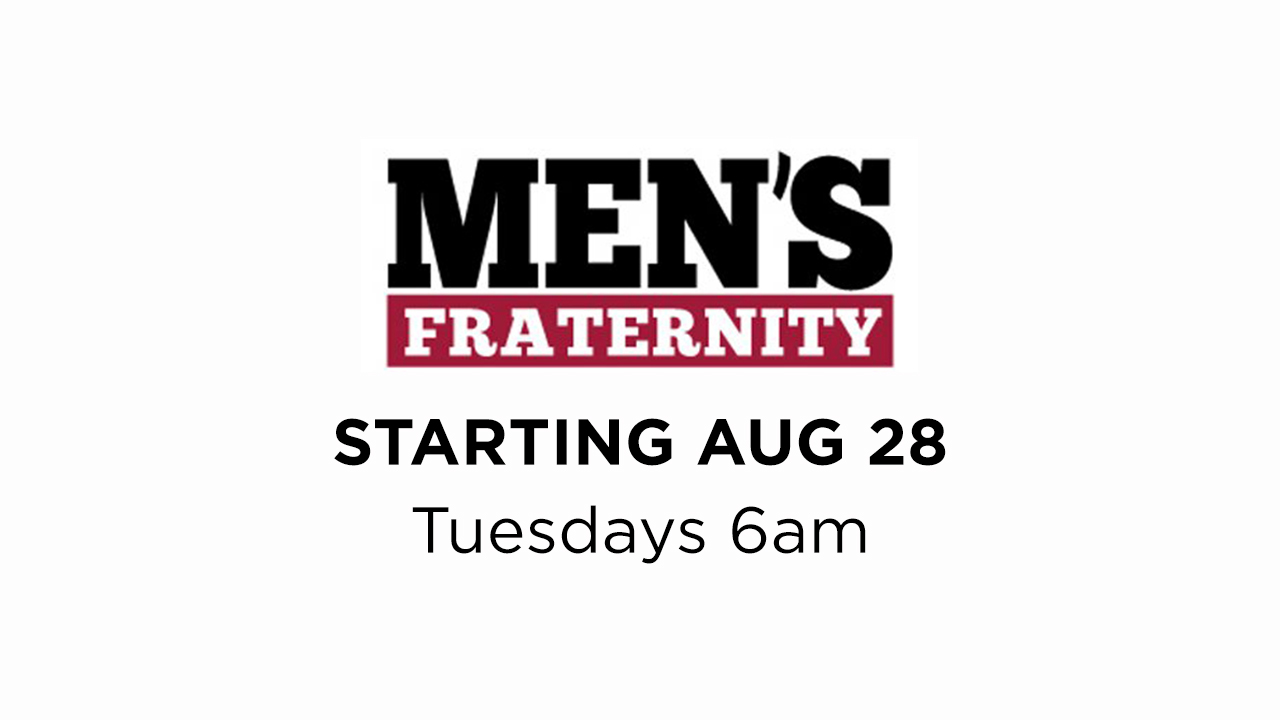 Every Tuesday, from 08/28/2018 to 11/20/2018, 6:00 AM - 7:00 AM
Men's Fraternity: The Quest for Authentic Manhood by Robert Lewis is designed to help a man embrace a bolder and more noble concept of manhood. This study leads men along a journey toward real biblical masculinity while fostering deep spiritual, emotional, and personal growth. This study also takes a man inside himself to consider the forces that are shaping ― or misshaping ― his personal manhood. Men's Fraternity is designed to bring Christian men together in a safe, comfortable setting where they can learn the true, biblical meaning of manhood and honestly share their challenges and concerns.
Pastor Rusty will be personally leading this study and after his presentation men will break out into smaller groups to discuss the material and their own experiences in each week's topics. Come a little early for the coffee and donuts, stay for the discussion, and leave when you need to so you get to work on time.
For questions email or call/text Kyle Estes. 512-557-5587
Kyle Estes