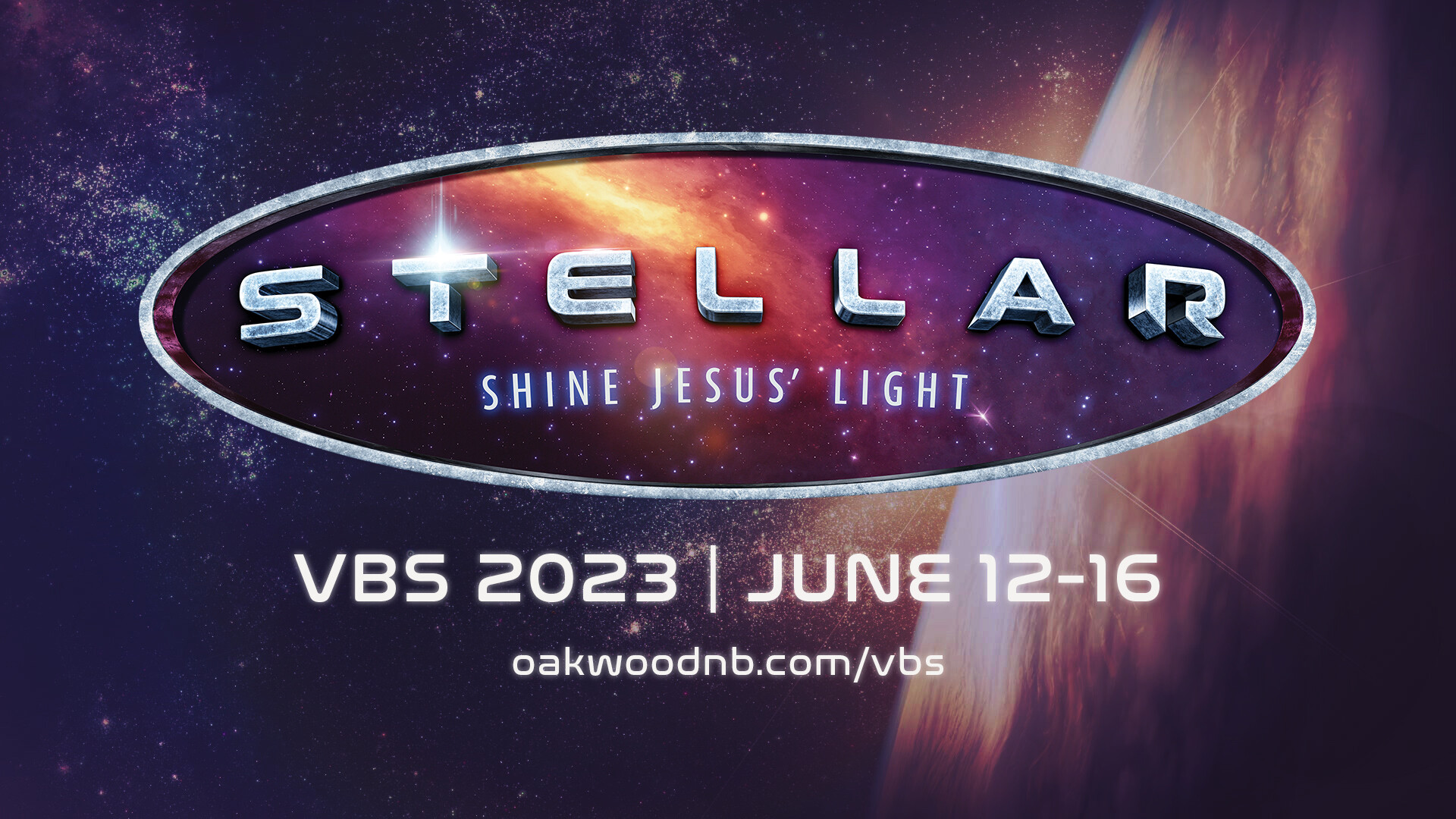 Monday, June 12, 2023, 9:00 AM - Friday, June 16, 2023, 12:00 PM
Come join us at Oakwood Church | New Braunfels June 12-16 from 9:00a to 12p for a STELLAR VBS experience!
For kids entering Kindergarten through completed 5th grade.
Online registration for children is now closed. In-person registration will open Monday, June 12 at 8:30am in The Gathering Room located right next to the Main Worship Center.
We will have two options for volunteer training. Wednesday, June 7 at 6p and Sunday, June 11 at 4p.
Kinder-5th grade will be in the Main Worship Center.
Preschool will be in the Treehouse (large group space in the children's building).
Mark 9 (Special Needs Ministry) will be in Adult Ed room 104.